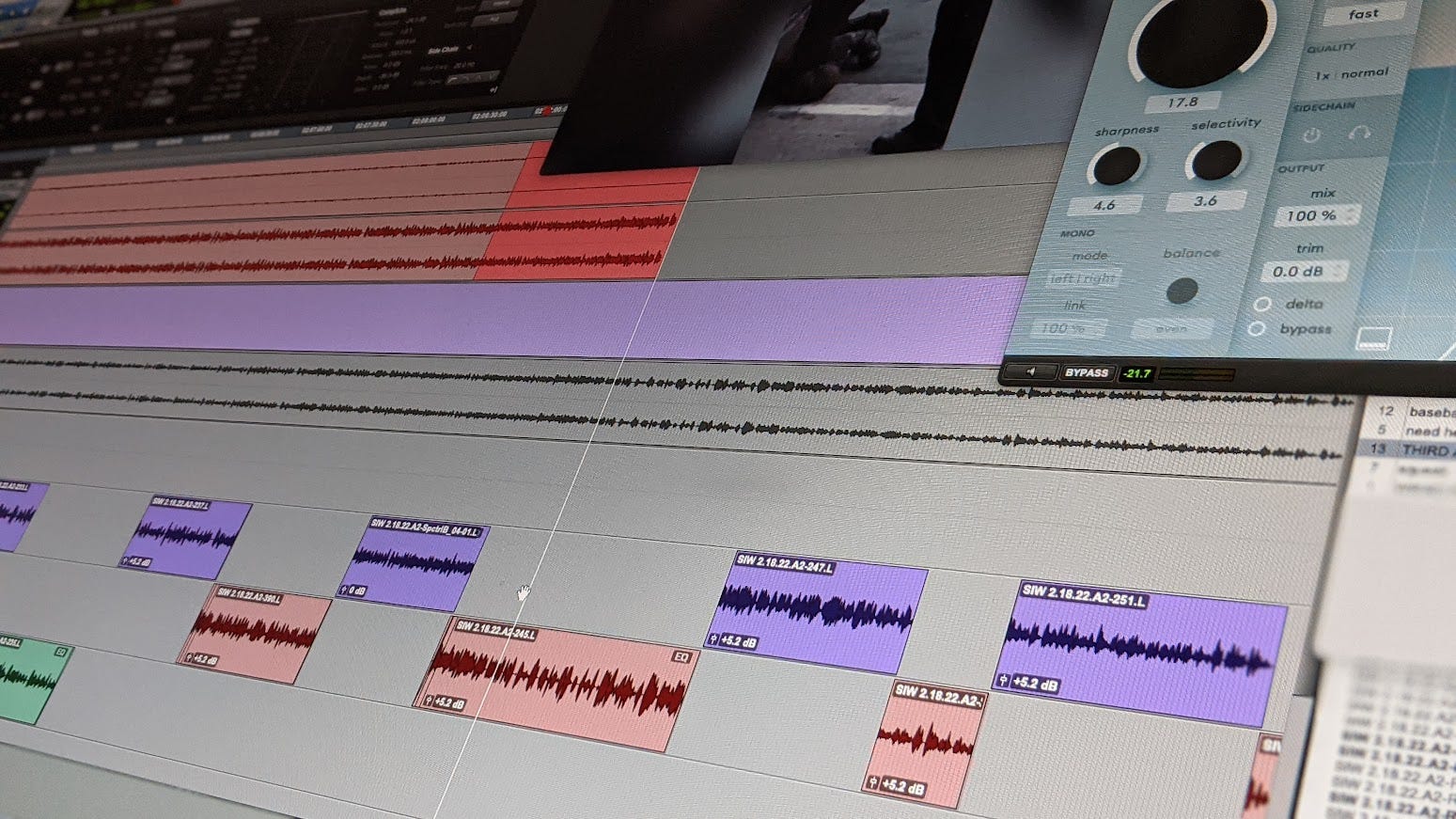 THE AUDIO POST CAREER ACCELERATOR
A virtual apprenticeship in audio post production.
Accelerate your career path in audio post production!
You went to school and put in the time. You got good grades, graduated, but now you're stuck. Why is it so hard to find a job? And if you do find a job, why do you have to wait for years before you even get a chance to edit and mix?

The simple truth is that you lack the experience of actual work to move up the ladder more quickly. It takes a lot of confidence for an employer or client to hire someone without known experience.

This is exactly why I created the Audio Post Career Accelerator! Finish this virtual apprenticeship and you'll gain all the experience you need to take you to the next level!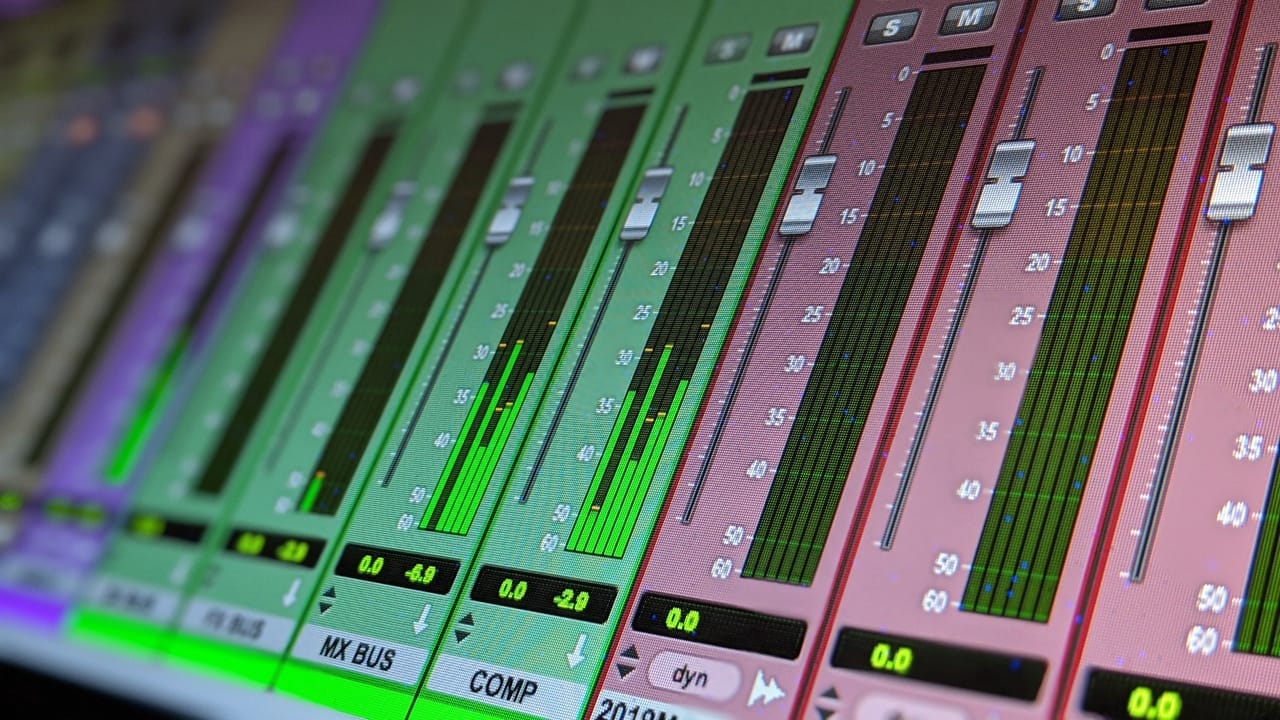 One Time Fee - Lifetime Access
3 FREE MICROPHONES, WHILE SUPPLIES LAST!
200+ Downloadable practice sessions
40 week course curriculum
Guided in depth tutorials
Private support community
Weekly interactive small group demonstrations
Continuous content updates
Downloadable checklists and worksheets
Certificate of completion
Job search assistance upon completion
200+ session downloads covering:
Dialogue Editing
Sound Effects Editing
Foley Recording
Scripted Short Films
Documentaries
Music Editing
Advertising
Radio Imaging
Long form Narration
And More!
INTRODUCTORY PRICING
50% OFF!
+ 3 FREE MICS!!!
List price for this curriculum is $1297, but for a limited time you can enroll for $599. That's over 50% off!

You'll get lifetime access to this transformational virtual apprenticeship, and while supplies last, you'll receive the free Mic Locker!


Yes, you read that right!
Be one of the first 70 people to purchase the APCA and you will receive the Audio Pro Network Mic Locker!

The APCA is great for beginners or as a way to supplement your education... and start your microphone collection too! Find out more about the microphones below!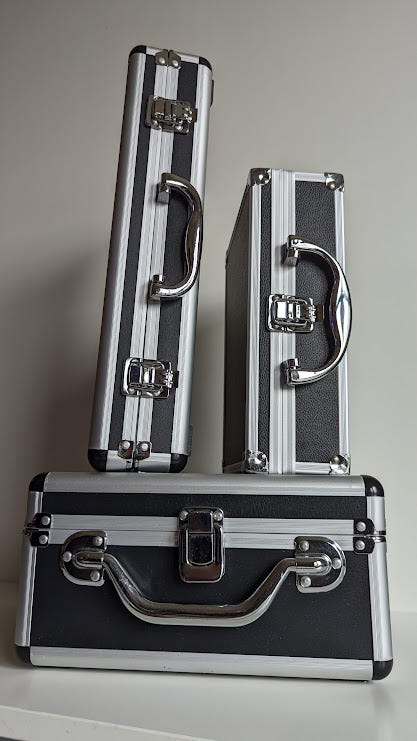 About the Mics
Limited time offer while supplies last!
3 Free microphones with course purchase!
USB
Cardioid pickup pattern: Captures your voice with clear, focused sound for streaming, podcasting, broadcasting, Skype calls and Zoom meetings
Stylish retro design: Record or stream in style with a classic recording equipment design that looks great on your desktop and on camera
Adjustable desktop stand: Allows you to position the microphone in relation to the sound source, improving sound quality and saving space on your desktop for the optimal broadcast setup
Includes hard case, desk stand, mic clip and usb cable
This mic is USB 2.0, USB-C adapter not included
CONDENSER
Studio-grade condenser xlr microphone that delivers premium audio performance for crystal clear audio capture - perfect for vocals, acoustic instruments.
Directional cardioid polar pattern and pure-aluminum-plated, 18mm-diameter-diaphragm condenser capsule
Smooth, wide ranging frequency response (20–20,000Hz) captures the full audible spectrum
High sensitivity and low signal-to-noise ratio captures every subtle nuance of your source audio
Includes hard case, foam pop filter, mic clip, shock mount and 6 foot mic cable.​
Requires +48V phantom power
SHOTGUN
Pronounced directivity
Maximal rejection of side noise
Rugged all-metal housing
Very good suppression of structure-borne noise
Supplied with foam windshield, mic clip hard case and 6 foot mic cable
Requires +48V phantom power
Who is this virtual apprenticeship for?
For Students
If you're currently in school and want to make sure that you're a cut above the rest, use the APCA to supplement your education. Get the extra practice you need to accelerate your learning process and get a head start on your career!
For Graduates
If you've graduated audio school and want to make the crossover from music production to audio post, this apprenticeship course is for you. Learn all the details about audio post you didn't learn in your music production classes.
For Beginners
If you haven't attended an audio school yet, this curriculum can give you all the skills needed to start a career in audio post production. Learn by doing, with over 200+ downloadable practice sessions and step by step tutorials.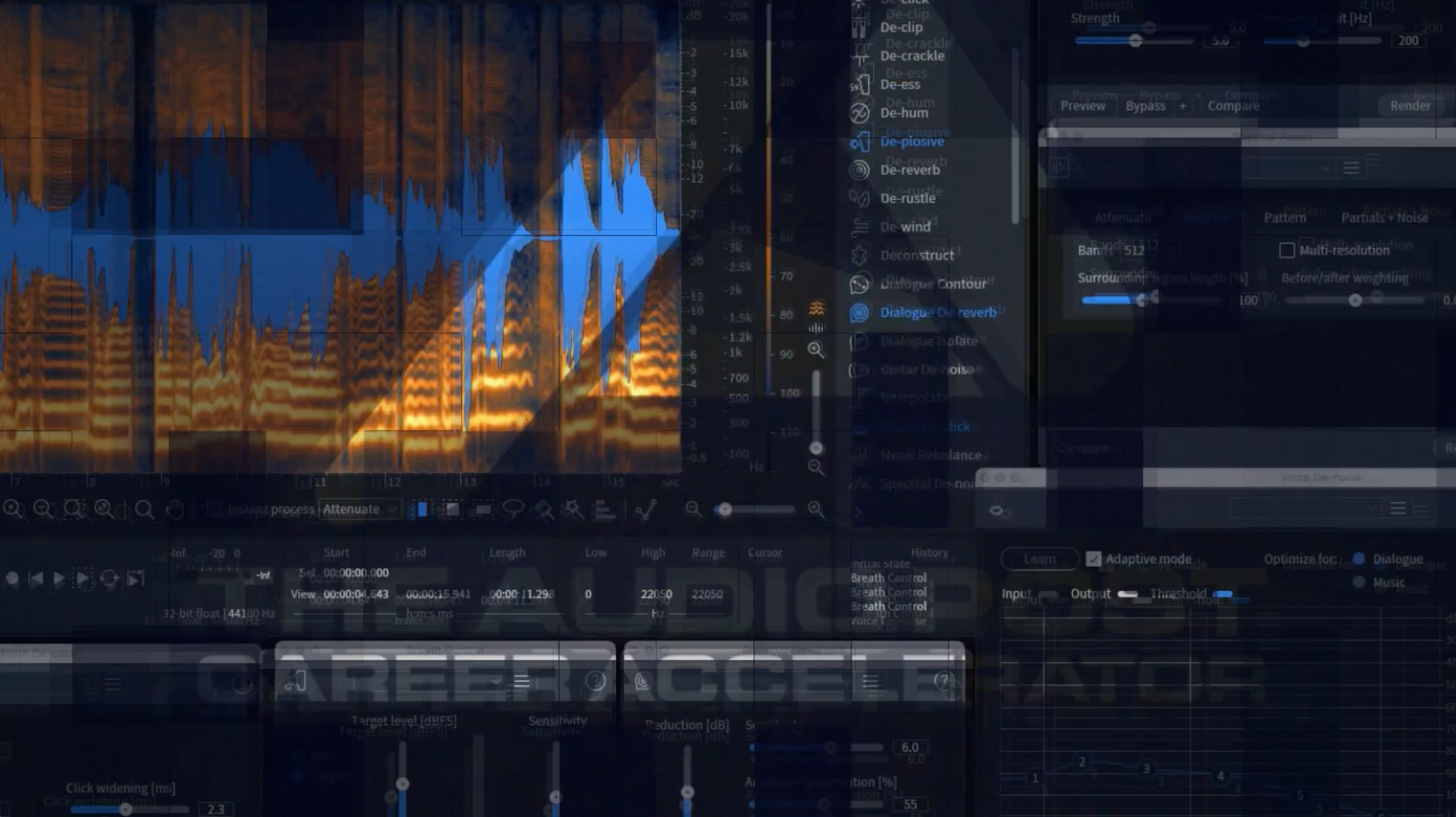 Preview the course for free! No sign up and instant access!
Who do you think a post facility would rather hire?
A college grad... OR... a college grad with 200+ sessions under their belt?
What the pros are saying...
Young professionals attempting to enter the audio workforce have a long road ahead of them. The traditional method of acquiring an internship or apprenticeship is disappearing. Joe has created a program that can help motivated individuals gain the necessary real world experience to accelerate the start of their career.
Steve Bucino
Re-Recording Mixer & Supervising Sound Editor
NBC Universal Studio Post
Joe has built a platform that is sorely needed in an ever changing audio post production world. Internships have become hard to come by. Joe's new virtual apprenticeship platform gives students a boost after audio college and It's especially great for those just getting started.


Warren Hibbert
Senior Sound Designer
UFC
With Audio Pro Network, Joe has created an unparalleled private pro audio networking platform. And for those new to the industry, his career accelerator is perfectly positioned to bridge the gap between formal education and real world experience. This virtual apprenticeship is a game changer!

Dan Walsh
Re-recording mixer, Sound Designer
Dan Walsh Sound LLC
Apprenticeships in audio post have slowly been disappearing. Joe's virtual apprenticeship is not only going to help a lot of people trying to break into the business, it's also going to lesson the burden and expense of training up staff for audio post facilities as wekk. It's a win win for the industry.


Brian Bonifacio
Senior Re-recording mixer
Sharp Productions
The APCA was created based on the proven success of the free AudioProNetwork.com Mentorship Platform
Here's what some mentorship members have to say...
Darius B.
"APN has provided me with not only a sense of direction towards my goals and dreams, but tons of useful insight that has helped me to recognize the skills needed to achieve success within the industry. Having access to a mentor to speak to and help me navigate my path has been amazing. The mentors at APN don't give you a fish when you're hungry. Instead , they bring you to the lake and teach you how to fish by sharing their wisdom, knowledge, and real industry connections."
Nathalie S.
"Joe has been wonderful in helping me with taking the next steps in my career! He is extremely detail oriented and great at giving you the whole picture whenever you ask a question. He is someone that truly wants to see you succeed! If you are someone questioning what steps are next for you, whether or not you have a defined area you want to go into, he is a wonderful backboard with tons of experience in various different fields, and is quick to give you help on whatever tools you need!"
Rosalie R.
"Joe Miuccio was made to be a mentor. Not only is he extremely knowledgeable, he's generous with his time and attention as well- and with that mindset he's created an incredible platform for people who want to learn about the industry and come together, connect with mentors, and hone their craft. Advice given within this community is invaluable and instrumental for those wanting to pursue a career in music and or audio."
Join the mentorship platform, it's free!
Take the first step in your career journey by joining the free Audio Pro Network Mentorship platform. Free weekly seminars, networking with your peers and your very own audio mentor. Learn more about Audio Pro Network and your instructor before you purchase the The Audio Post Career Accelerator.
Is this course really for anyone?
Yes, this curriculum is designed for both college grads and even those who have not attended an audio school. There are a fair amount of lessons that will teach you enough about Pro Tools to get you going, but for those that know Pro Tools pretty well, you can skip ahead and practice with the over 200+ downloadable practice sessions.
When does the course start and finish?
You'll get 7 free session downloads without even signing up! If you decide to purchase the virtual mentorship course, it could take a while to complete. Sections are made available once a week for 40 weeks and each section has between 5 and 7 downloadable practice sessions.
How long do I have access to the course?
What if I'm unhappy with the course?
We would never want you to be unhappy! There are 7 free lessons, so that should be enough content to figure out if the apprenticeship works for you. Please don't make the commitment if you are not sure!

Because of our introductory free microphone deal, there will not be any refunds issued.

But after the Mic Locker Deal runs out, we will be offering a new deal with a 30 day money back guarantee.
I want a career in audio post production but I don't know where to start, will this course really help me?
Well, you came to the right place! The Audio Post Career Accelerator will show you everything you need to know about audio post and give you enough hands on experience to get recognized and employed.
I watch a lot of YouTube tutorials, why is this course better?
Well, it's not that it's better, it's all about the practice content and it's the most thorough and complete audio post curriculum ever created. I wish I had access to all of these amazing audio post professionals teaching on YouTube when I was young! There's so much great information online... almost too much. What makes the Audio Post Career Accelerator different is that you can finally learn by doing.... and all in one place! And unlike a YouTube video, I'll be there along the way to advise and inspire you in the private work group!
I know Pro Tools very well, why do I need to practice?
200+ downloadable sessions will give you the skills needed to become a post production guru! I struggled doing my first 200 sessions under pressure with clients in the room! Now you can gain all that experience and level up without that pressure. Have you done 200 or more sessions in a myriad of audio post situations already? If so, don't purchase this course! But if you wan't to level up your skills, consider the Audio Post Career Accelerator!
What's the private work group about?
The work group is a private group inside the Audio Pro Network Mentorship platform. It's the support community for the Audio Post Career Accelerator. I do weekly live small group tutorial sessions and I'm available via on site messaging any time! There's a lot more content in the group that will supplement the Accelerator course!
Why is this course so expensive?
This curriculum is massive! There are 200 downloadable session files to practice your craft, plus you have access to your very own mentor during the entire process! Ask yourself what you would pay for a transformational college level experience where you can speed up your career path.

List price for this course is $1297. That's approximately the cost for a 3 or 4 credit undergrad course. The current introductory offer is more than 50% off at $599 and includes 3 free microphones! I think you'll agree that this is an amazing deal.
Why so many sessions? 200 seems like a lot.
When I started out, it was a struggle. Every day a new session and I got better and better. I picked 200 because by the time I had done my 200th session, I felt the confidence and had the skills of a true pro. If I made this a short course it just wouldn't be worth doing. Think about this. If you were an audio post facility owner, who would you rather hire? 1. An audio school grad? Or... 2. An audio school grad with 200 sessions under their belt? The answer is clear.
Meet your instructor.
I fell in love with audio post during college and was able to get into the industry at the early age of 23 because of a kind classmate that connected me to a job opportunity. That one persons simple act of kindness changed my life, leading me to my life's work in audio post. I want to be that person for you!

Joe Miuccio
Founder, Audio Pro Network
Have more questions? Contact us!